Joined

Aug 3, 2015
Messages

9
Reaction score

13
Easterlings and Fëanorians. I very rarely draw or paint anything or anyone else...
Ulfang & sons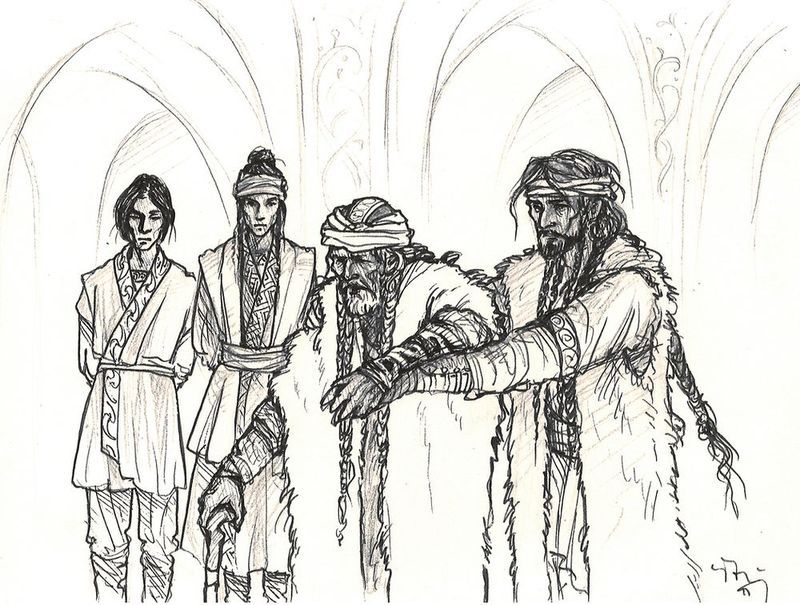 Bór & sons
Maedhros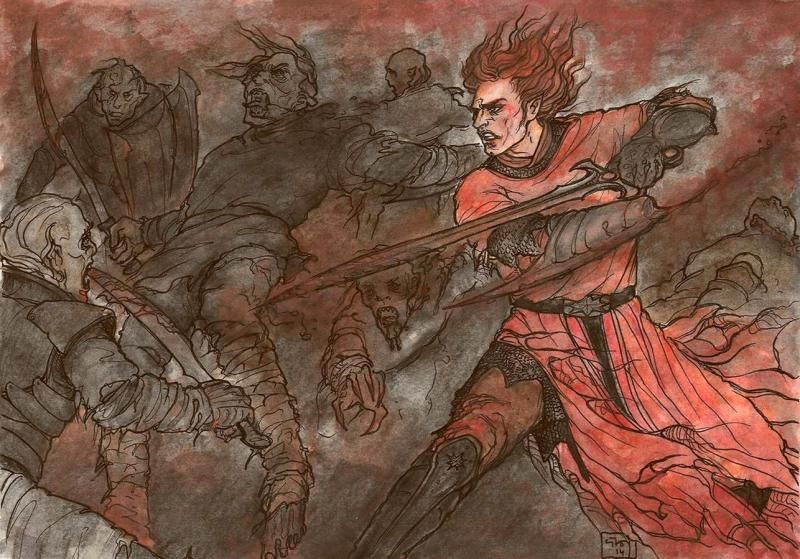 Caranthir
(I realize those braids are terribly impractical in a battle but let's just imagine he had them underneath a helmet and then he lost it or something; for some reason I picture Caranthir with two long queues as a default hairstyle... And I wanted to draw it so bad.)
There's more where those came from...
http://theoldforbiddenplace.tumblr.com/